Rector Lenar Safin's address on Russian Student Day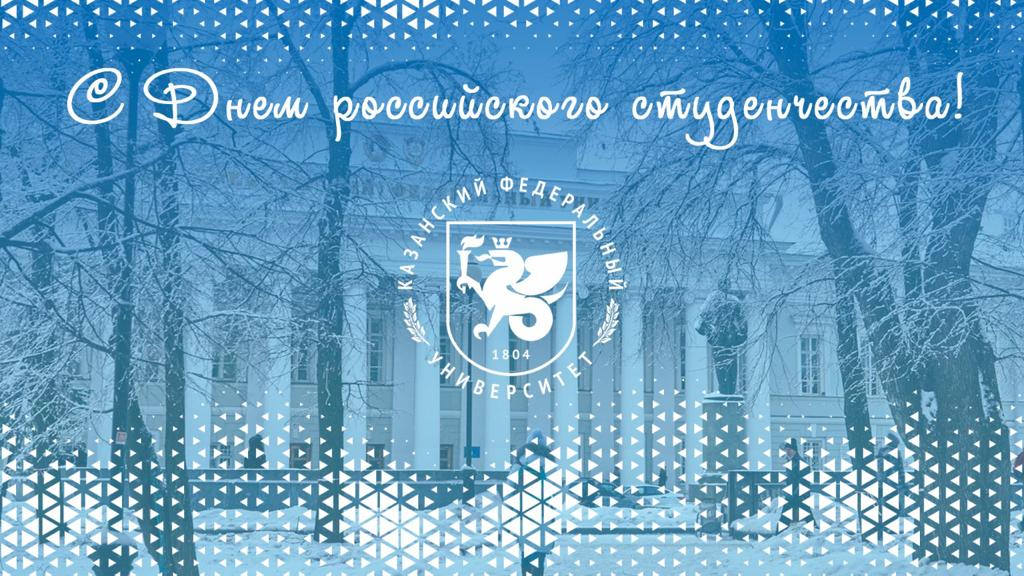 Dear students, alumni, educators and employees of Kazan Federal University!
I am glad to extend warmest congratulations on Russian Student Day.
For almost three centuries this day has been uniting our students and academics, and, despite its age, the holiday is always a celebration of youth, joy, action, persistence, and hope for the best.
On Tatiana's Day, KFU students are presenting their talents here and beyond our walls, and we are always proud to be witnesses to their numerous achievements.
Many interesting and captivating endeavors are ahead of us. And I want to wish you to spend this time as unforgettably as possible and to live every minute of this best time of your lives to the fullest.
Be audacious, create new things, prosper in your profession, and pursue true scholarship – follow our University's motto 'Learn, discover, take action'.
I wish you wellbeing and success, and let your student years be memorable and happy. Achieve your goals and be always faithful to the siblinghood of studentship.
Happy Student Day!